Petron BV offers high-end solutions for the bakery industry. We offer a range of ingredient solutions with a focus on:
Bread improver blenders 

Flour mills

Cake/pastry improver blenders

Long-shelf-life bakeries

Frozen dough industry

Cookie/biscuit industry
Petron BV offers strong technology support on the spot to optimize your bakery or organization:
Support in recipes & formulations;

Support in product & process quality;

Support in yield improvement;

Support in efficiency;

Support in the knowledge level of your organization.
Petron BV specializes in bakery industry. The owners, Petra Kuiper- van de Kletersteeg and Onno Kuiper, have been active in the bakery industry for more than 30 years. They have been actively involved in artisanal bakeries, – industrial plant bakeries, -bakery education via NBC (Dutch Bakery association), -process & product quality management, product development, -wafer and snack industry, -bakery ingredients industry like yeast, enzymes & cultures via Gist-brocades and DSM Bakery Ingredients.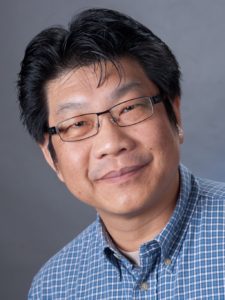 The business in Asia and the Middle-East is handled by Mr Alister Ong.
Mr Ong has years of bakery industry experiences to offer as well. He worked for Gist-brocades, DSM Bakery Ingredients, Savoury/Flavour industry and DSM Food Specialties/Baking enzymes.